Crystal Showcase ~ Labradorite
Regular price
Sale price
£22.00
Unit price
per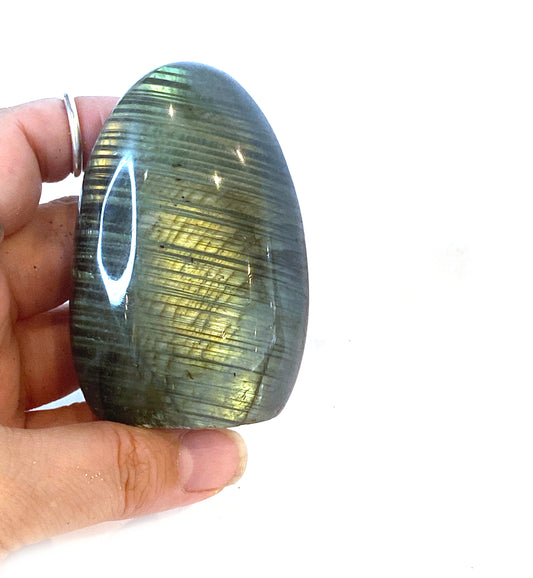 Regular price
Sale price
£27.00
Unit price
per
Regular price
Sale price
£25.00
Unit price
per
Spritual & Wellbeing
Regular price
Sale price
£2.50
Unit price
per
Regular price
Sale price
From £4.00
Unit price
per
We are a small family run business that established our first store in 1971 in Southend-on sea and our Leigh-on-sea store in 2005. Starting out as the 'alternative gift shop' our founder Kathy, who passed away in 2003, is still the inspiration behind our company and the name of our personalised handmade card brand 'Pink Lady Cards' that both still run today.

In December 2018 Zoë took over the Leigh branch as her own business alongside Michael in the Southend shop. For many years Zoë has worked with crystals personally. It was always a dream of hers to own a crystal shop. Since 2021 she made that dream a reality and we have never looked back it has been the best decision! We have hand picked each crystal for their high vibrations and healing energy.  We believe in dealing with ethical companies and only buy products of the highest quality and grade.
Our personalised products are made bespoke for you as keepsakes so that they can be treasured for years to come.  Made for you, created by us, our glittery handcrafted cards can be personalised with any message for any occasion.  We have an array of other personalised items that include but are not limited to balloons, banners, sashes, plaques. badges, glasses, guest books and more. We are also however open to unique custom orders if you have a specific request.  
Our Leigh-on-sea branch has a larger selection of products in-store than online, if you're local please do make time to come and pay us a visit. Our friendly staff would be happy to help you. 
Love & Sparkles xx


Find us...
L E I G H > > > | S O U T H E N D